After all I will measure the slope slope of the Apit Shinonome parking lot (laugh)
Introducing the 1st floor of Apit Autobacs Shinonome.
First of all ... after all ...I'm really a tilting enthusiastI started to doubt (laughs), but it was the measurement of the slope going up from the 1st floor to the 2nd floor of the parking lot of Apit Shinonome.
… That's too strange (laughs). I laugh while measuring. Of course, as a matter of course, I was also warned by the guards at this time. "It's dangerous! The car will come!" (Laughs).
Well, the slope looks like this. It looks OK visually, but I was told to "measure properly", so I will measure it.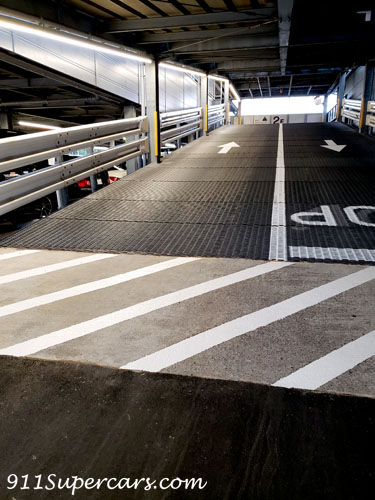 The biggest problem is this slope end. I will measure it properly.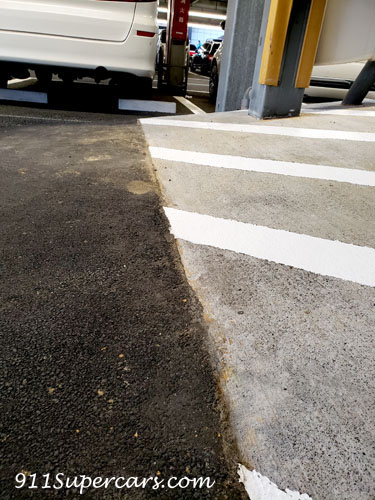 The gradient here is about 5.2%. No problem at all.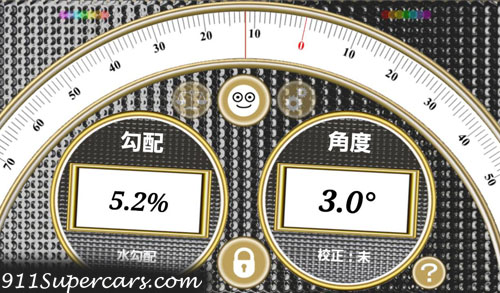 And, just above that, it is the slope of the part that changes to this metal fitting part.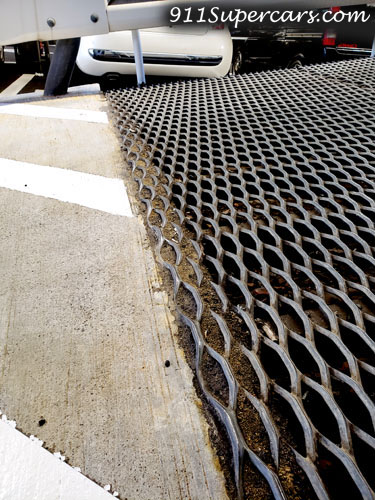 13% here. But well, if you proceed slowly, there is no problem. No problem if you have a lifter!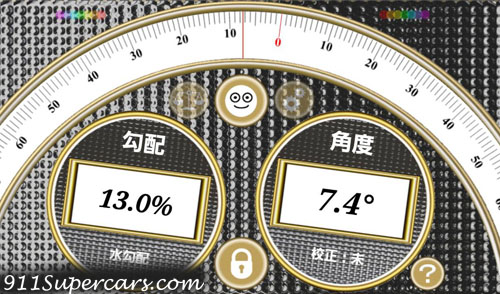 After that, I measured the overall inclination, but ...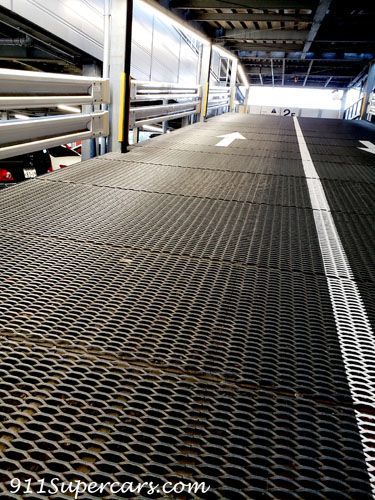 Around 12.1% on the way ...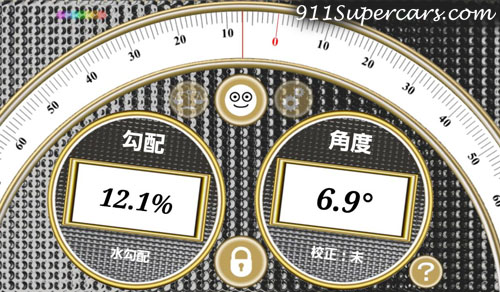 A little higher is 10.9%, which is gentle.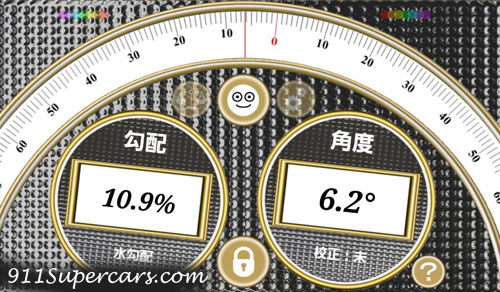 In summary, it looks like this ↓. Ah, I'm really becoming a maniac ...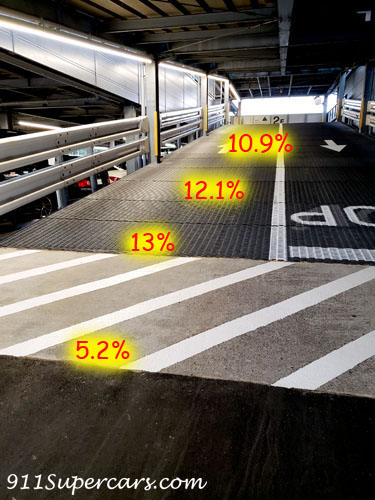 So, for the time being, it was a slope that I thought that AUTOBACS, which is a place to welcome cars, and the slope slope of the parking lot could be cleared even by a car with a considerably low vehicle height. Everyone, please come to the store with confidence. ← What kind of thing (laughs).
Self-car wash, complete for 5 cars
Now, after finishing the tilt measurement, we will visit the other 1st floor. First of all, a self-car wash.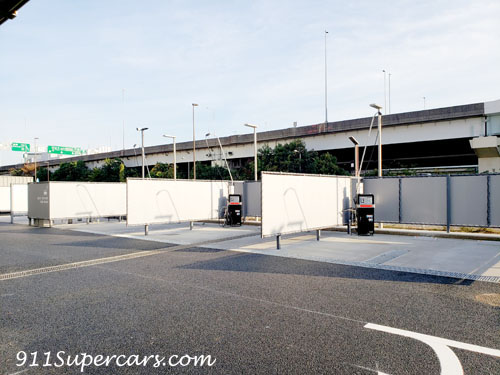 With this feeling, there was a self-service car wash for 5 cars. It was a mess because it was only an invited guest on that day (but some people have already washed the car), but it is unknown how crowded it will be once it opens in earnest.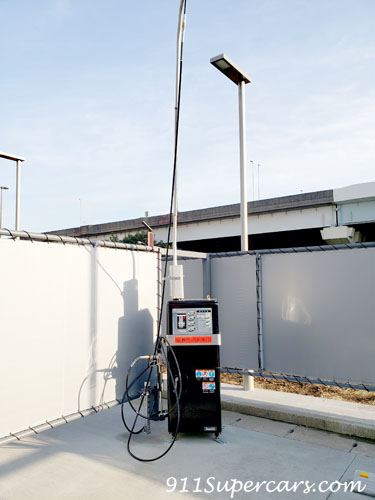 The machine looks like this. 300 yen for 5 minutes. I haven't used a self-car wash for years, so I don't know if it's cheap or expensive ...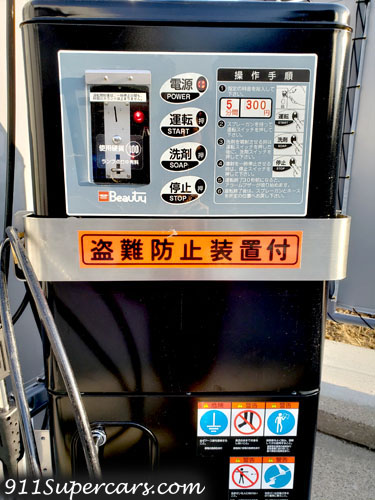 The pit area for 38 cars was also fashionable
Next is the pit area on the 1st floor of the main building. Like the store, it is also organized in white, black, and gray, making it a very chic and very fashionable pit. It seems that there are 38 pits, it's amazing!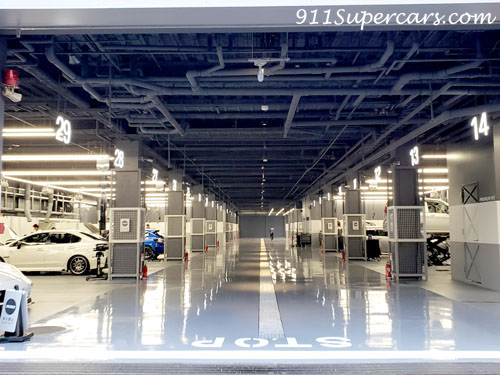 There is one "premium pit" in front of you, and the car being tampered with has a small room next to the place where this car is located, so your car is adjusted. You can wait while watching the car in front of you.
People who are watching may feel a little nervous, but those who are interested can see their car being tampered with in front of them, so is it fun? ??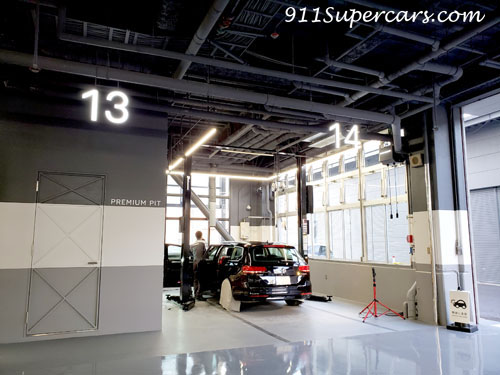 Immediately, Porsche was also in the pit in the invited guest frame.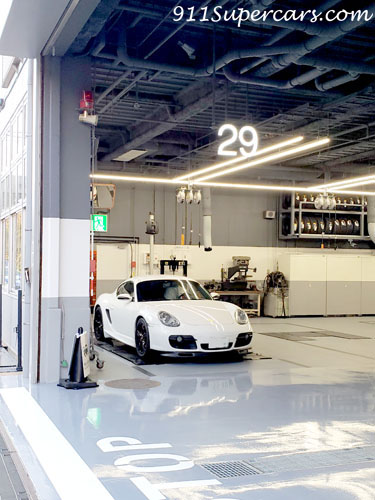 In addition, Volkswagen, which has a nice matte color, is also in the pit.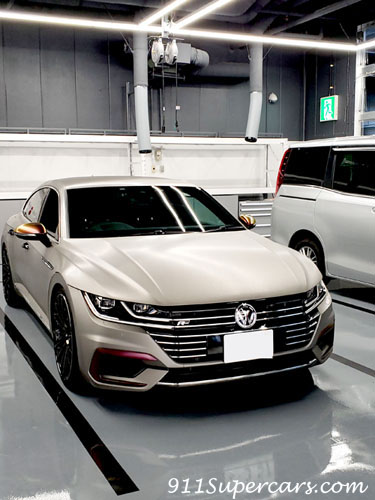 Even so, it felt really chic, and the pit space here was really cool.
The appearance of the staff is also black and gray base, and the name of each staff is entered on the back (in Roman letters). cool.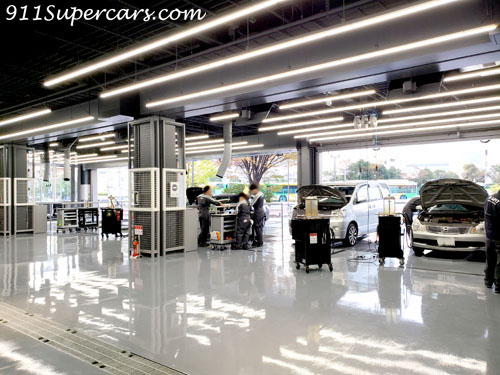 The pit space ↓ here seems to have been able to sneak under the floor, so I thought it was an oil change space.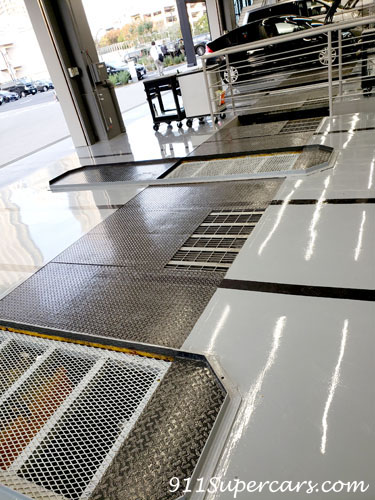 Anyway, even the pit space is chicly organized, making it a nice structure with a sense of luxury. It was really different from the previous Super AUTOBACS, and it was a more "adult", "luxury" and "fashionable" pit.
I was wondering if people who leave their cars would be able to leave their cars in such a wonderful place, which would make them even more excited. I will use it if there is any chance.
Then, finally, I will continue to the service front area ^ ^