Apit Autobacs Shinonome Service Front
By the way, this is the last introduction about the old Super AUTOBACS Shinonome and the new A PIT AUTOBACS Shinonome, which I was invited to visit by prior invitation.
The last is the annex of the "Service Front". It seems that you can make various consultations about cars, apply for vehicle inspections, etc. here.
For various reasons, when your car is in the pit, can you see it to kill time? There are many catalogs of various cars that are useful for buying cars ...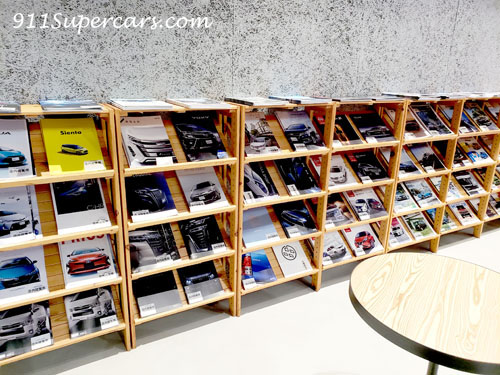 There are a lot of books related to cars and monthly magazines (latest issue), so I didn't seem to have time to wait here.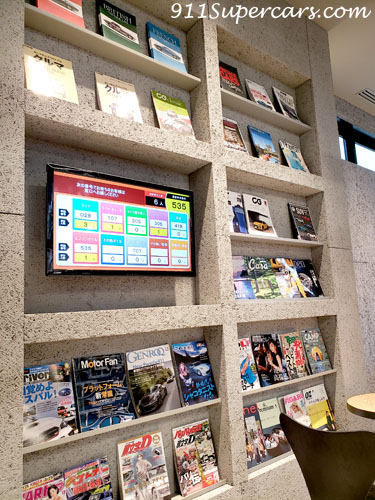 In this way, even on the screen, you can see at a glance the waiting time of the pit and the number of cars waiting due to the difference in each current application.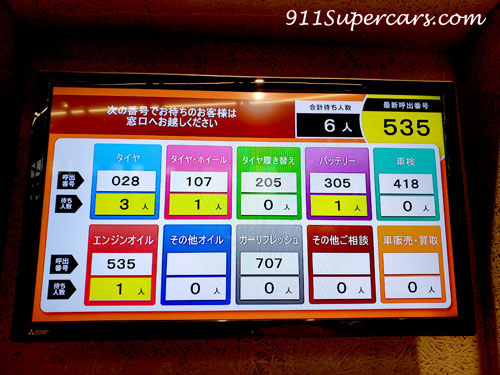 Various oils are also exhibited and sold in the service front store.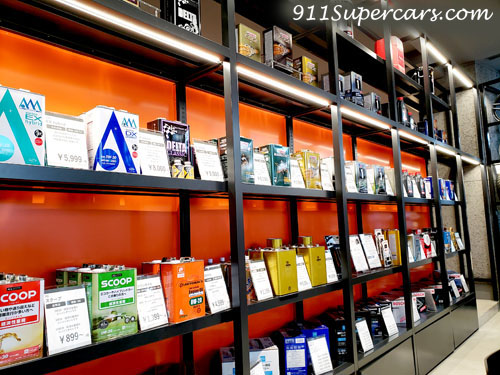 In addition, foil and tires will be exhibited and sold.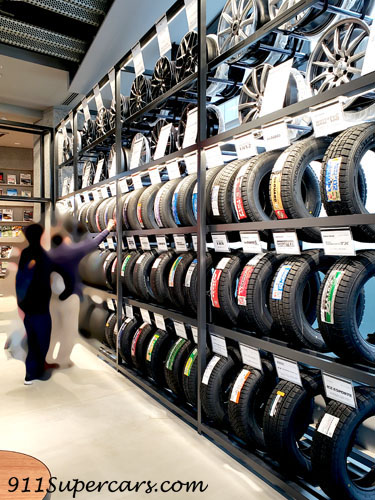 Two kinds of tires that were troubled by changing the tires of Porsche 911 GT3 were exhibited
Here is what impressed me a little! !! ↓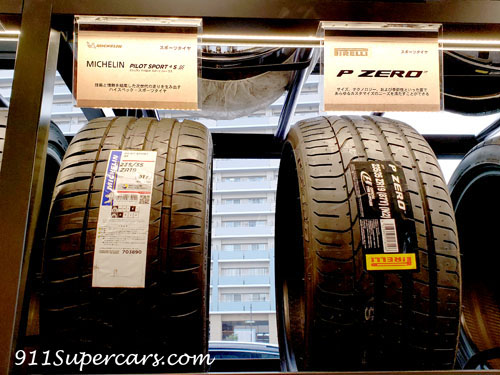 Yes! Not long ago, Porsche 911 GT3 tires from Michelin Pilot Sport Cup 2When considering replacing with another tireIn addition, the two types of tires we examined were placed side by side!
Michelin Pilot Sport 4S and Pirelli's P Zero. I had decided not to change the tires anymore, but it was a nice experience to be able to compare the two types of tires I was worried about in front of me.
I like the fine details of Apit Shinonome
Finally, these cones etc.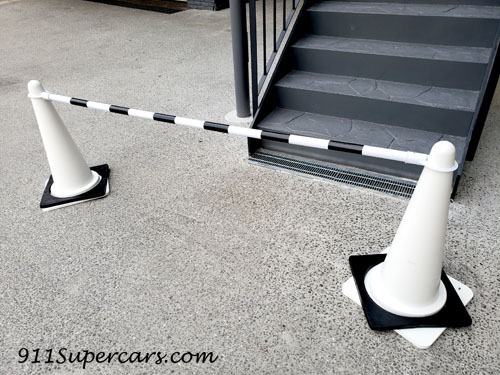 In consideration of safety, all cones were unified in "white, black, gray" in this way, except where red and other things had to be noticeable. I like these small details, I like them very much, and I think they are very important. I think these small details may change the overall impression.
I would like to take care of Apit Shinonome, which has been renewed with great attention to detail, and in the future. Thank you for inviting me in advance ^^