Caution letter for rear wing delete kit
Oh yeah, it was a while ago, but I saw a letter posted on the net from the Porsche Center Hong Kong to customers.
The content is "Do not remove the rear wing of Porsche 911 GT3 RS".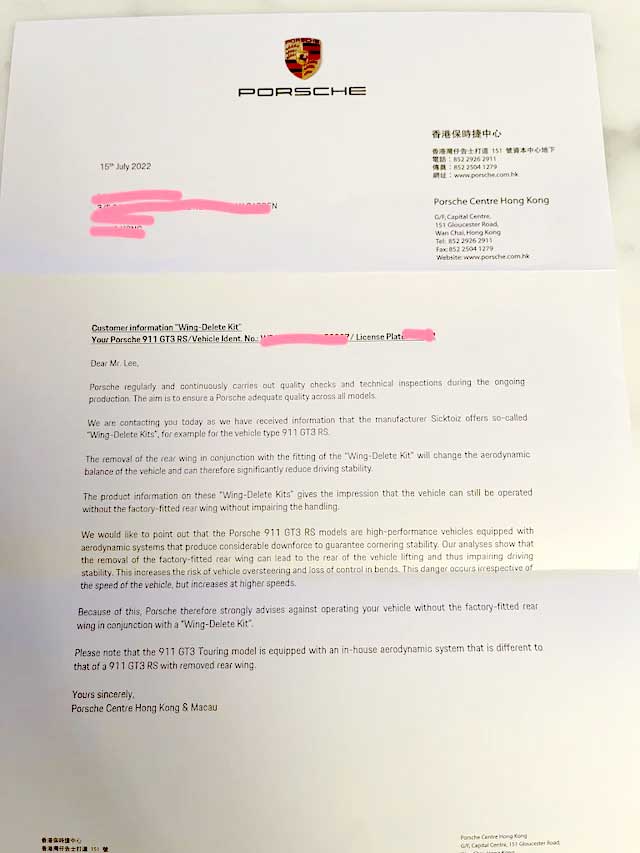 A shop called Sicktoizsells a kit called "Wing Delete Kit" that removes the rear wing from the Porsche 911 GT3 RS, so please do not use it.
According to Porsche Center Hong Kong, high-performance models such as the GT3 RS are designed to maintain the stability of the car by carefully considering aerodynamics and generating down-loss, so if you accidentally remove the rear wing The drive will lose stability.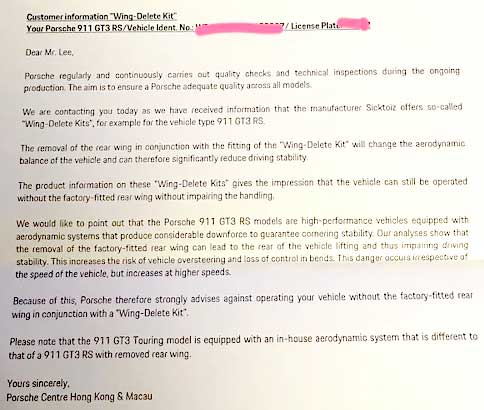 It is said that the risk of oversteering and losing control at corners increases, so although it is written carefully, it is said that "Don't take the rear wing without permission." It's like I can feel my frustration (laughs).
And finally, just in case, "The GT3 touring package does not have a rear wing, but this is a model designed with proper aerodynamics in mind, and it is different from the GT3 RS that has a rear wing. There is also an explanation that
By the way, this Sicktoz rear wing delete kit has already been discontinued, so it was not possible to purchase a new one.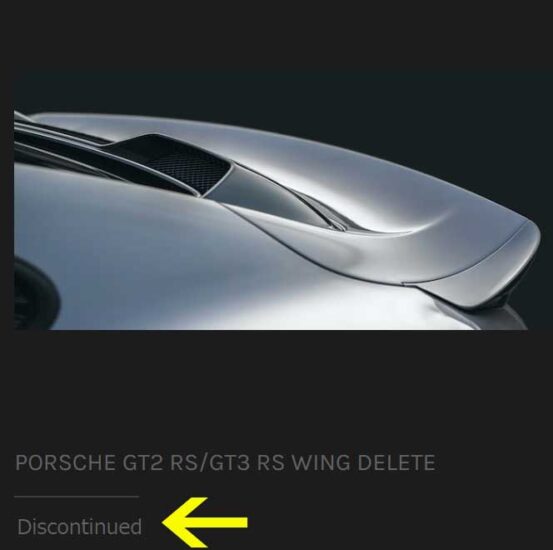 Why did you buy RS if you take the feathers all the way? ?
Maybe I can't understand the thoughts on that side. However, the fact that you even bothered to issue such a letter may mean that there were quite a few people in Hong Kong who removed the rear wing from this RS (fashionable?).
Source:[GT3 RS] Anyone else got this letter from their dealer?