New Nürburgring lap time record for a production model electric car
This time, it was announced that the Taycan Turbo S, a mass-produced model that is generally sold, has set a new fastest lap time record at the Nürburgring.
The lap time is "7:33,350" driven by Porsche development driver Lars Kern.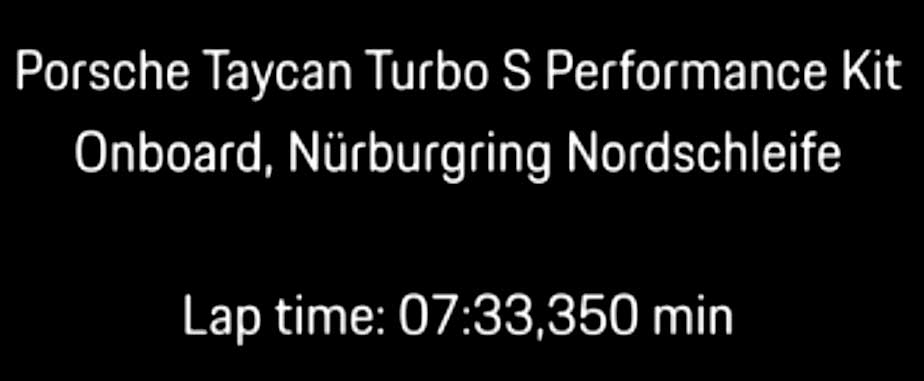 For the Taycan Turbo S
new performance kit
Porsche Dynamic Chassis Control (PDCC)
It is equipped with, and basically it is a mass-produced Taikan that is completely sold to the general public.
Of course, in order to run on the circuit,
It was also equipped with it, but that's all. The vehicle weight is the same as the mass-produced vehicle.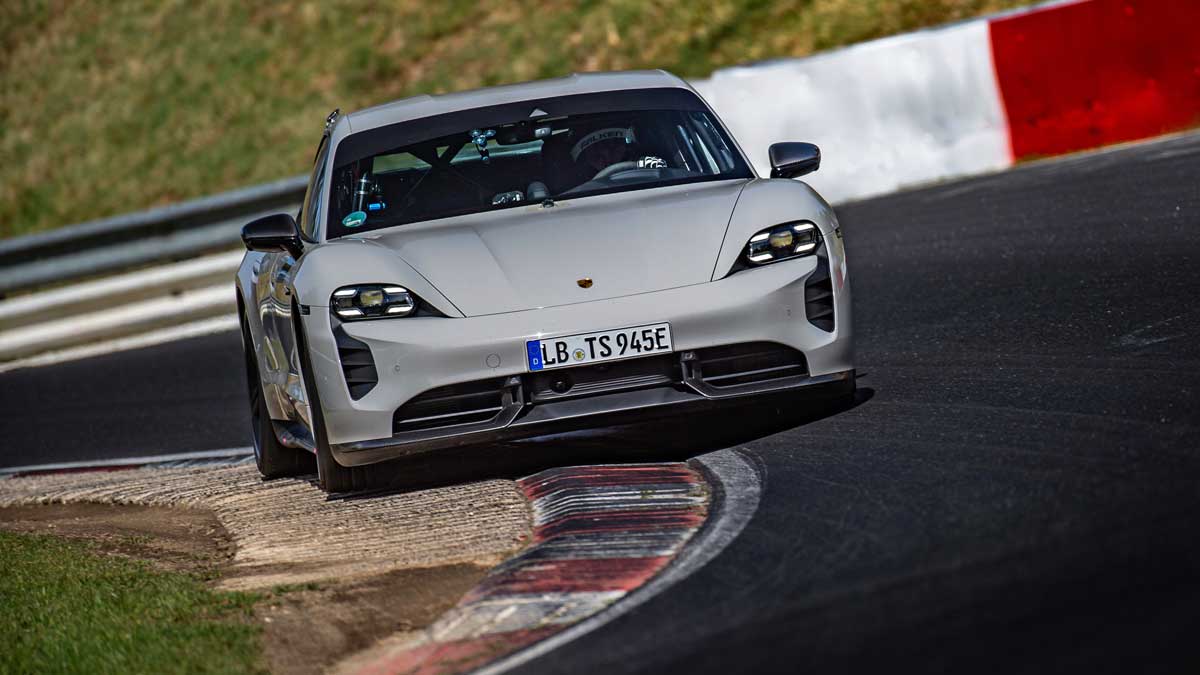 This time, the Taycan Turbo S was confirmed to be a general production model by a notary witness who was present to properly verify the new record lap time on the Nürburgring North Course (20.8km).
What is the new performance kit for Taycan?
The new performance kit that was installed in this turbo S,Porsche tech equipmentIt seems that it is provided as.
However, at the moment (as of August 2022), it is still only sold in Germany and can only be applied to the 2023 model Taycan Turbo S (sedan).
Furthermore, although the 2023 model Taycan Turbo S will start production from July 2022, it seems that this performance kit will be available from around the end of 2022 (still only in Germany).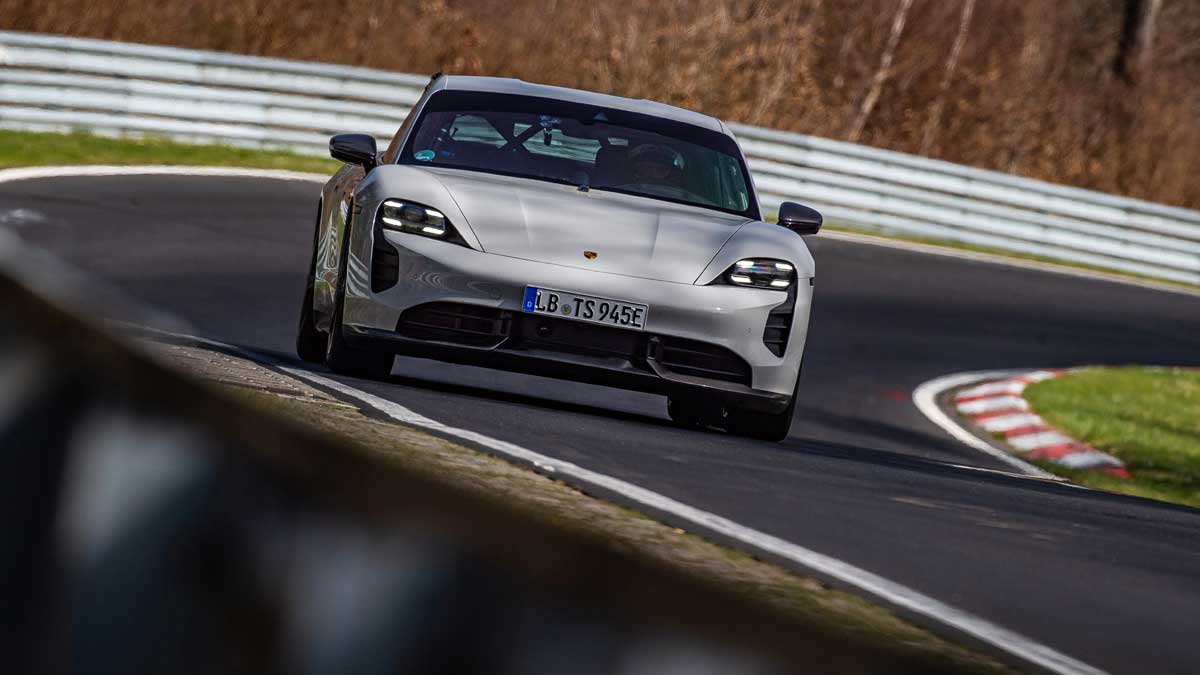 The performance kit includes 21-inch RS Spyder Design wheels, and from this time on, Pirelli P Zero Corsa sports tires, which are approved for running on Taycan and on public roads, are now available. , The compound of this tire is very similar to a racing tire.
Also included in the performance kit is a software update called Porsche 4D Chassis Control, which will allow the Taycan to work in harmony with sports tires.
With this system, Taikan is said to analyze and synchronize all chassis systems in real time.
I don't understand what's going on, but anyway, the newly approved Pirelli P Zero Corsa Sport, which is close to racing tires, and the ability to maximize the performance of the Taycan So you have a new chassis system software update?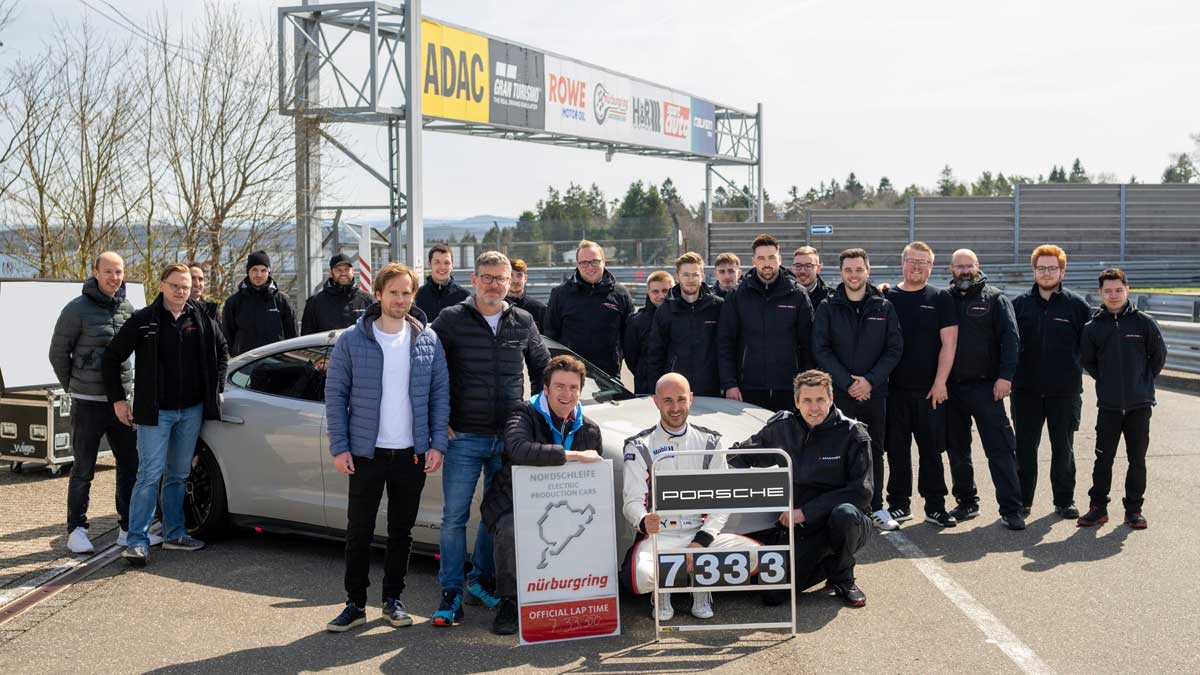 By the way, this tire is mainly for circuit driving, but it is possible for Taikan owners to return (replace) to normal tires at any time.
Even when the tires are returned to normal ones, it seems that there is no need to return the chassis software to the previous one.
In fact, Porsche was deprived of the Nürburgring fastest record as an electric car by Tesla, but with this record, the Porsche Taycan will hold the Nürburgring fastest record as an electric car again.
The maximum horsepower of the Taycan Turbo S is 625PS, and when launching control, it will demonstrate a maximum of 761 horsepower (PS) from a stopped state. very.
And the cruising range in the city is said to be 524-573km.
Source:New Nürburgring record for the Porsche Taycan
Related article:
◆What is the new distance after refurbishment when measuring the official lap time at the Nürburgring?
◆Software update to Porsche Taycan: All Taycans will look like 2023 models
◆Nürburgring lap timelist: Porsche Taycan records 7:42
◆New Panamera sets new record in lap time at Nürburgring
◆6: 43.300! Porsche 911 GT2 RS sets new record at Nürburgring
◆What is Porsche Technology? Technology option of the new Porsche 991 (992) ①