The price of the new Panamera of about 19 million yen is wrongly set to about 2.37 million yen
It was a hot topic that a Porsche dealer in the northern part of Yinchuan, China, mistakenly displayed the price of Panamera at a very low price.
This is a new Panamera that should normally cost 998,000 yuan (about 19 million yen), but the price on the dealer's online reservation sales site is 124,000 yuan (about 2.37 million yen), which is about 1/8 of the original price. It is said that it was displayed.
In order to purchase this new Panamera, it seems that it was necessary to pay a deposit first, and the deposit price is 911 yuan (about 17,400 yen).
As it turns out, the super-cheap price tag was a mistake, but hundreds of people paid a reservation for the car before the dealer realized the mistake.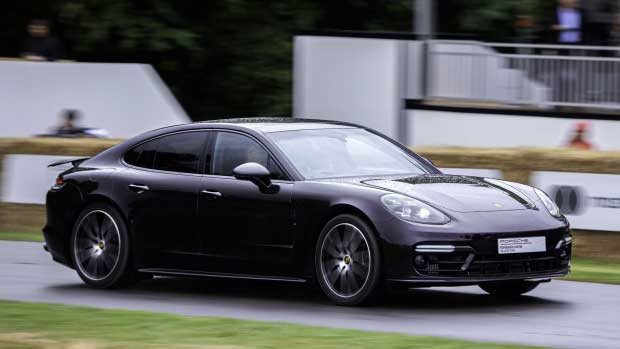 If the selling price at the official dealer of the new Panamera suddenly became 2.37 million yen, it would be normal to think, "Huh? It's a mistake, isn't it?" "I thought, 'Could this be a super lucky campaign?? I'm super lucky! I have to pay quickly!'" There are many people who do.
Even so, how many people can buy one car online? Since it is a system that deposits a reservation fee, the sales will not end with the first person.
In any case, a huge number of people suddenly started depositing 911 yuan, so the dealer who noticed the sales price notation mistake immediately announced that they had posted the wrong information, and the wrong information was posted. delete.
Not only that, but this mistake was not limited to Porsche China, but was also transmitted to Porsche AG in Germany, and Porsche AG also issued a statement that there was a mistake.
The dealer in Yinchuan must have been very angry.
It was announced that those who had paid the RMB 911 deposit would be informed of the mistake and that the deposit would be refunded within 48 hours.
However, it seems that there was only one person who was lucky (?), For the new car Panamera that was incorrectly posted at a cheap price, the person who paid the first reservation deposit after discussion "Convinced It was said that it became a result of going.
Was this "satisfactory result" "I'm sorry, I'm sorry, it was a mistake", "Oh, I thought that was it!" It is unknown whether Panamera was sold much cheaper than.
If the wrong price was negotiated, the person who noticed this mistake first and made a deposit would be very lucky ^ ^
Source:
◆Porsche Blunder Puts $148,000 Sportscar on Sale for Just $18,000
◆Porsche Dealer Mistakenly Lists New $148,000 Panamera for $18,000