TechArt Porsche911 Targa Police Car
TechArt was recognized as a German shop (company) that offered Porsche various tuning options.
Still, when I first saw the article that this TechArt made a Porsche 911 Targa police car, I was vacant and glanced at the picture of the 911 Targa police car and thought, "Ah, I wonder if a new mini car has come out." I was watching.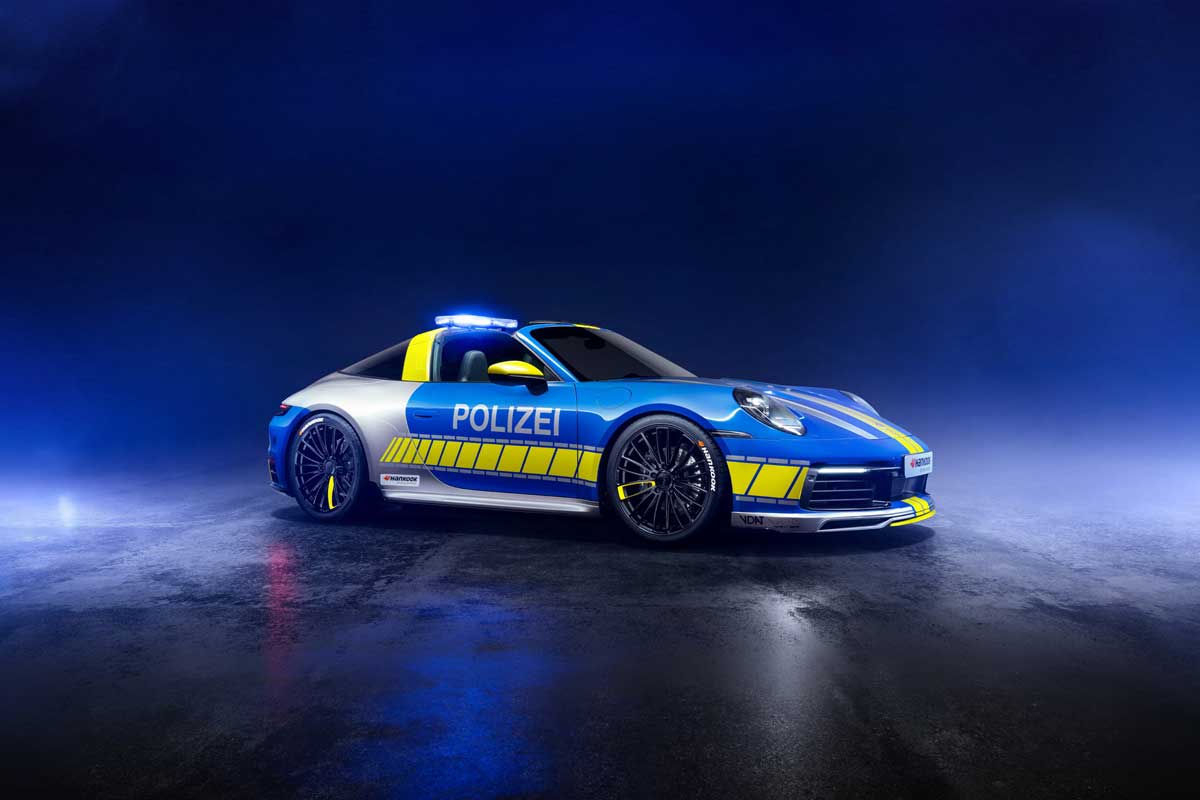 I was reading the article completely thinking that it was a new version of Playmobil.
That's why I was watching while thinking, "It's Targa, but I'm sure it will be a convertible" (laughs).
Click here for the story of Porsche that makes everything of Playmobil convertible→ Playmobil's strange Porsche
However, if you look at the photos posted, it seems that it will be convertible, and even if you look at the interior, "What? Is this a playmobil? Is it an insanely high-class playmobil? "Make it !!"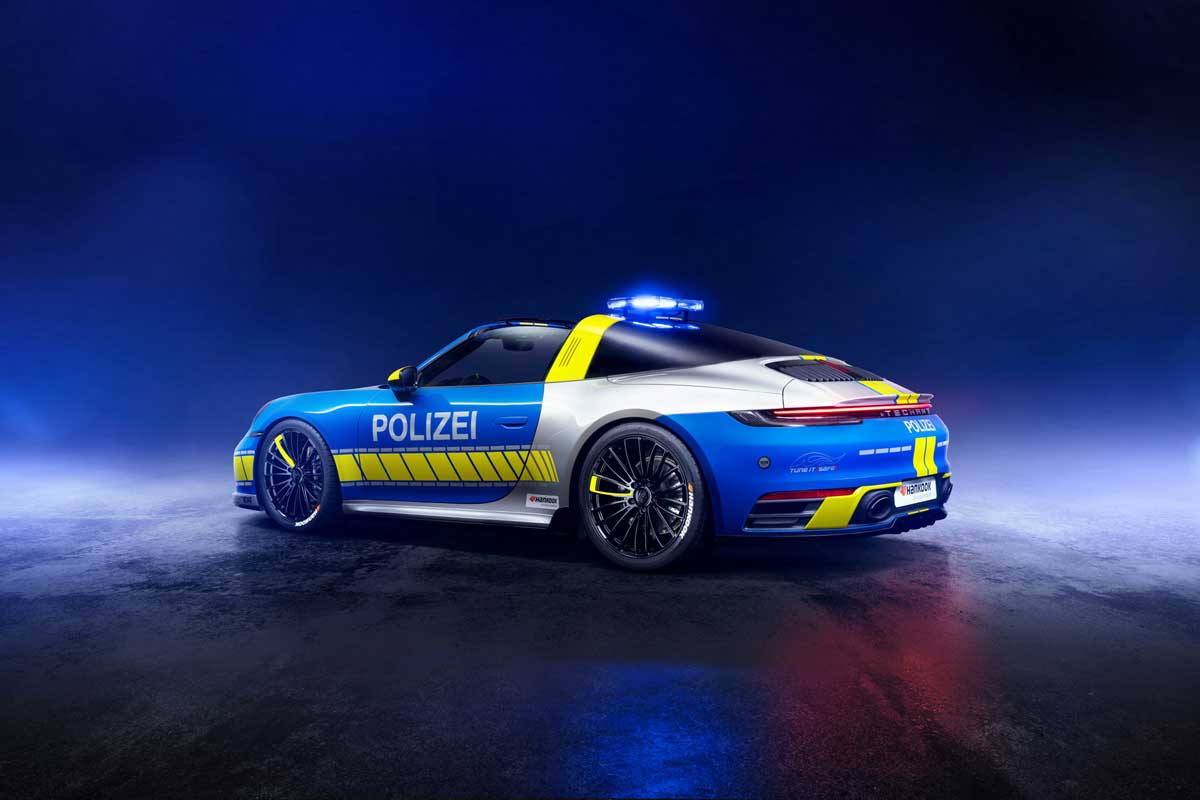 When I woke up and read it carefully, it was a police car of the real 911 Targa, regardless of Playmobil (so I said it was TechArt from the beginning).
That's right ~.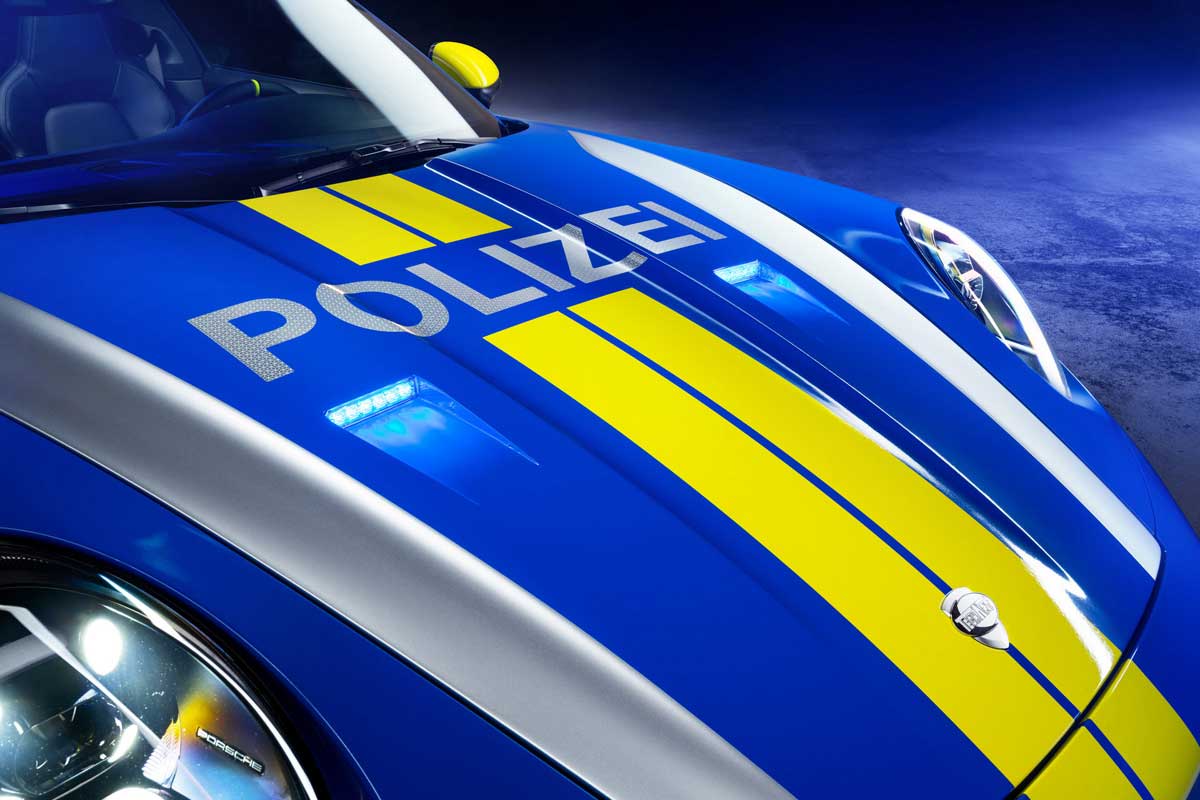 This is a collaboration of "Tune It! Safe!" By the German Association of Automobile Tuners (VDAT) in Germany, and various cars have been made into patrol cars every year in the past. increase.
You can see past works here → Tune It! Safe! DIE KAMPAGNENFAHRZEUGE
The Targa on which TechArt was made this time is based on the 992 type Targa 4. The German word "Polizei", which means police, and the blue, yellow, and silver coloring.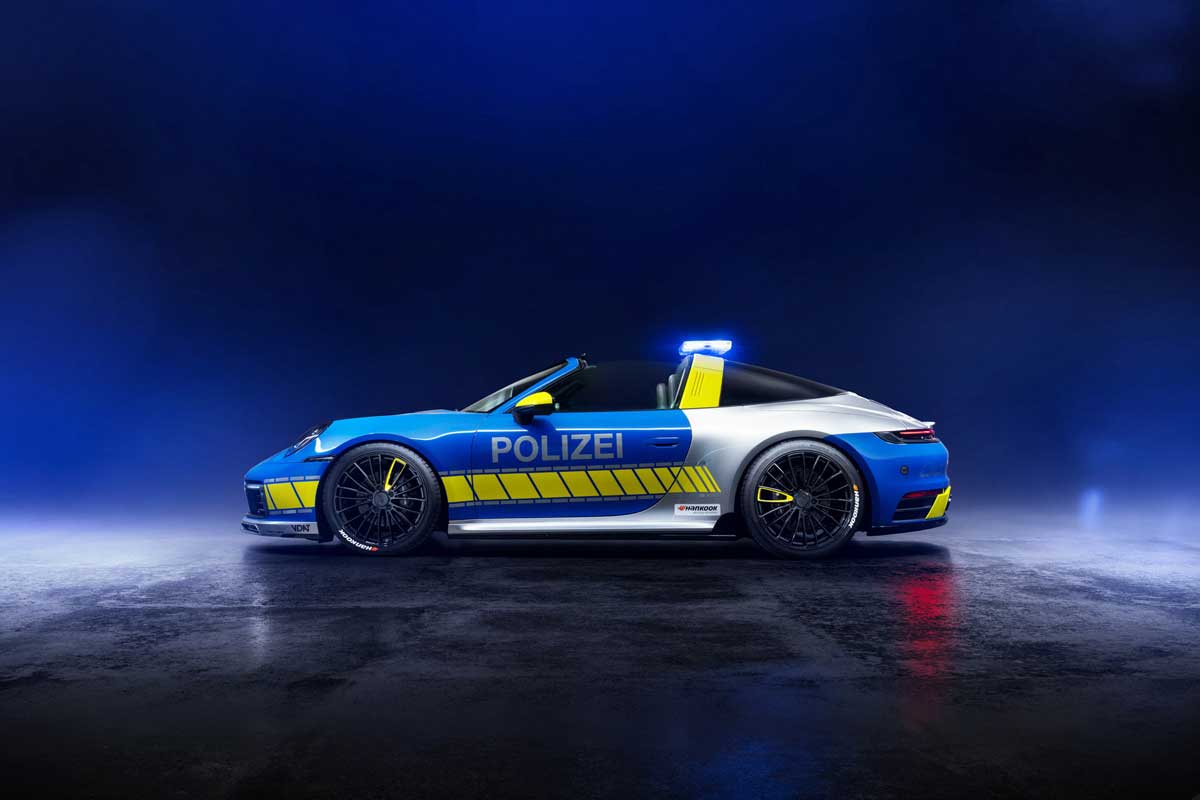 Furthermore, of course, the carbon fiber bonnet is equipped with LED lights for the Louflight as a police vehicle.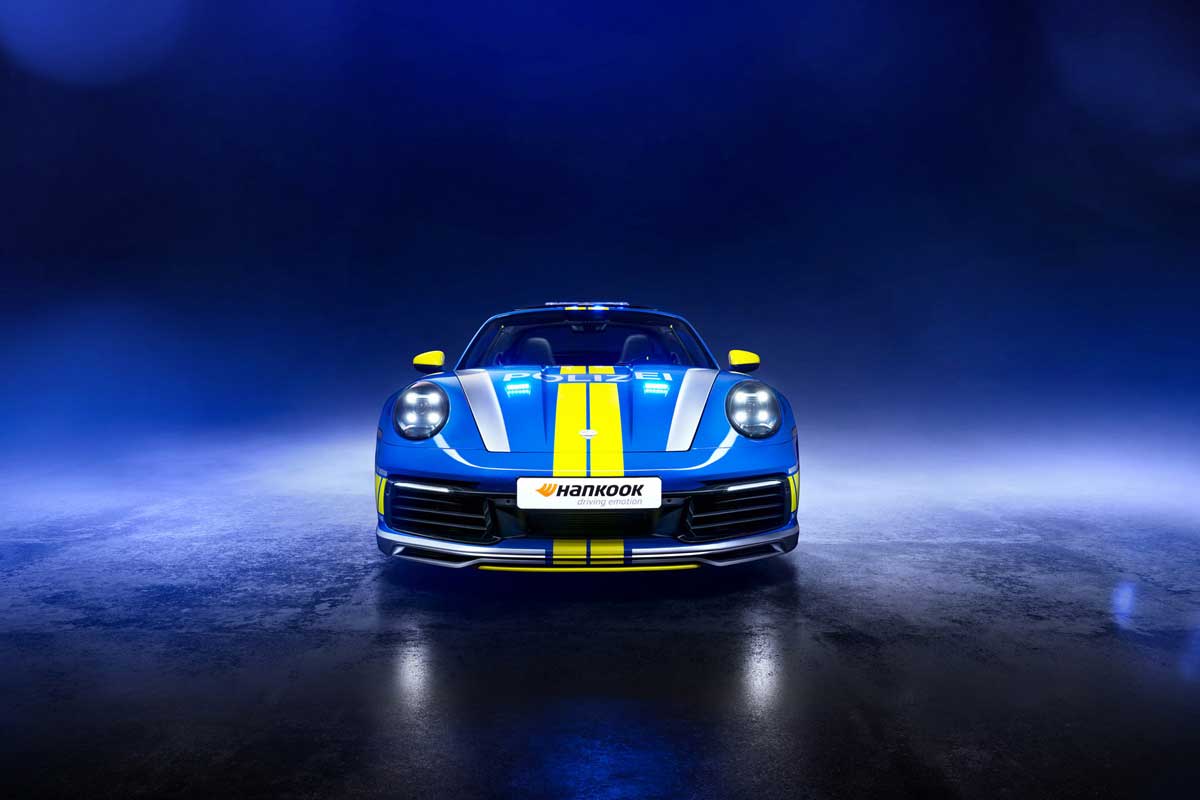 It seems that this Targa, in fact, is secretly equipped with TechArt's aero kit, and the front splitter, air frame, side skirt, rear diffuser, and rear spoiler have changed.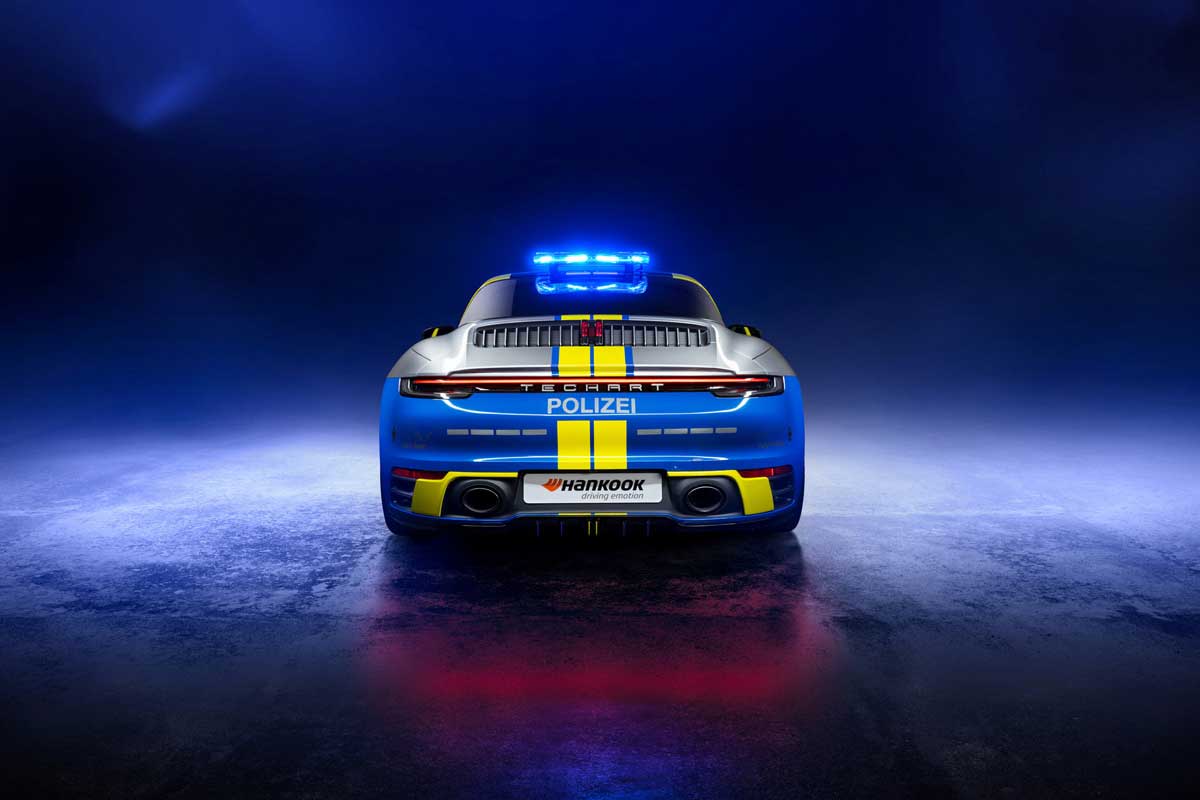 The center of the wheel with yellow accents on black is also the TechArt logo.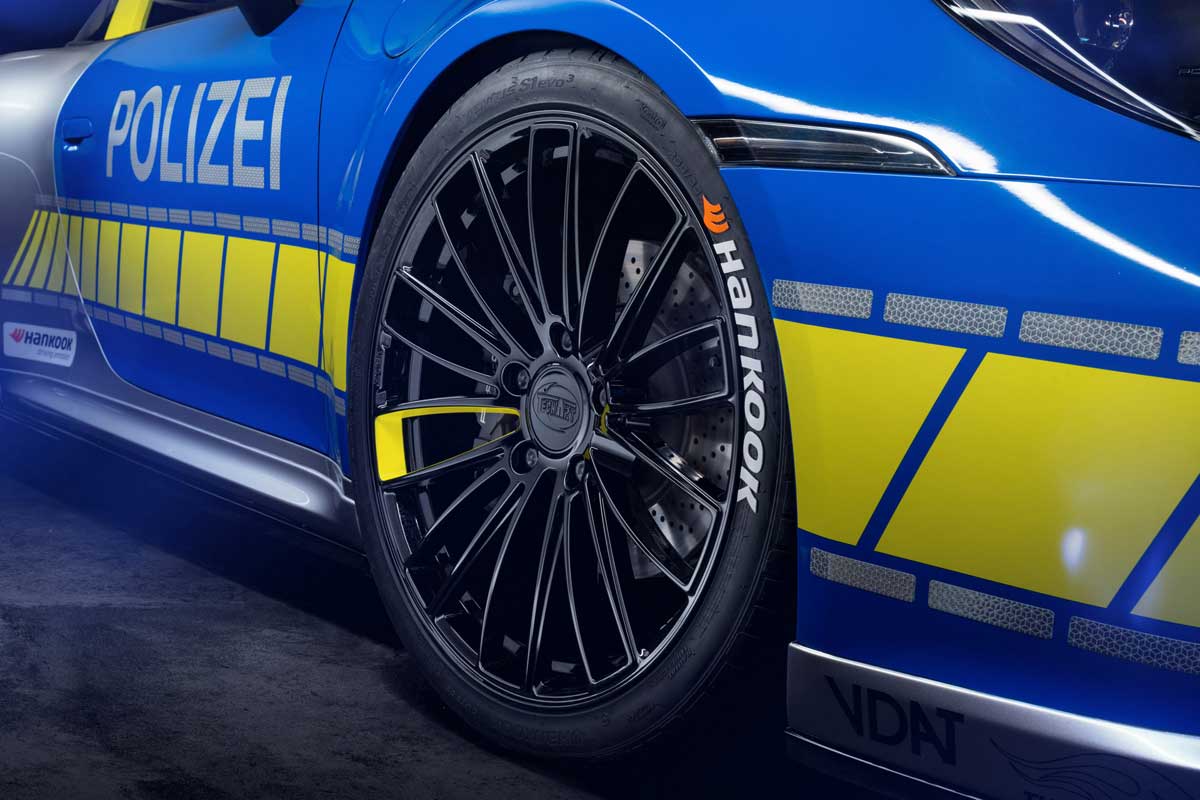 Since there is no mention of changes in engine performance etc., it seems that it has not been tampered with in terms of performance.
However, it is said that the vehicle height is lowered by 40 mm by the sports spring. As a result, driving dynamics have improved.
The interior is fitted with TechArt handcrafted sports steering and is leather-covered with a checkered flag pattern.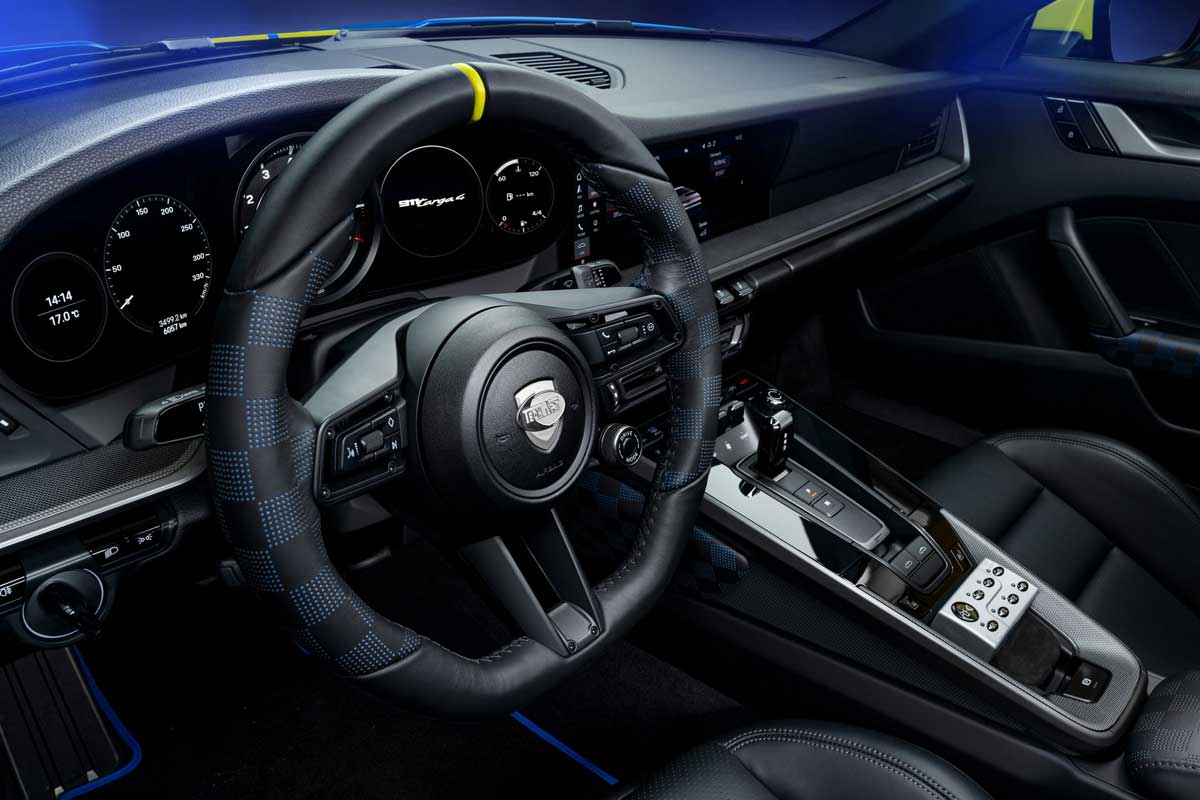 The same materials are used for the armrests, doors, center console, and rear seat parts.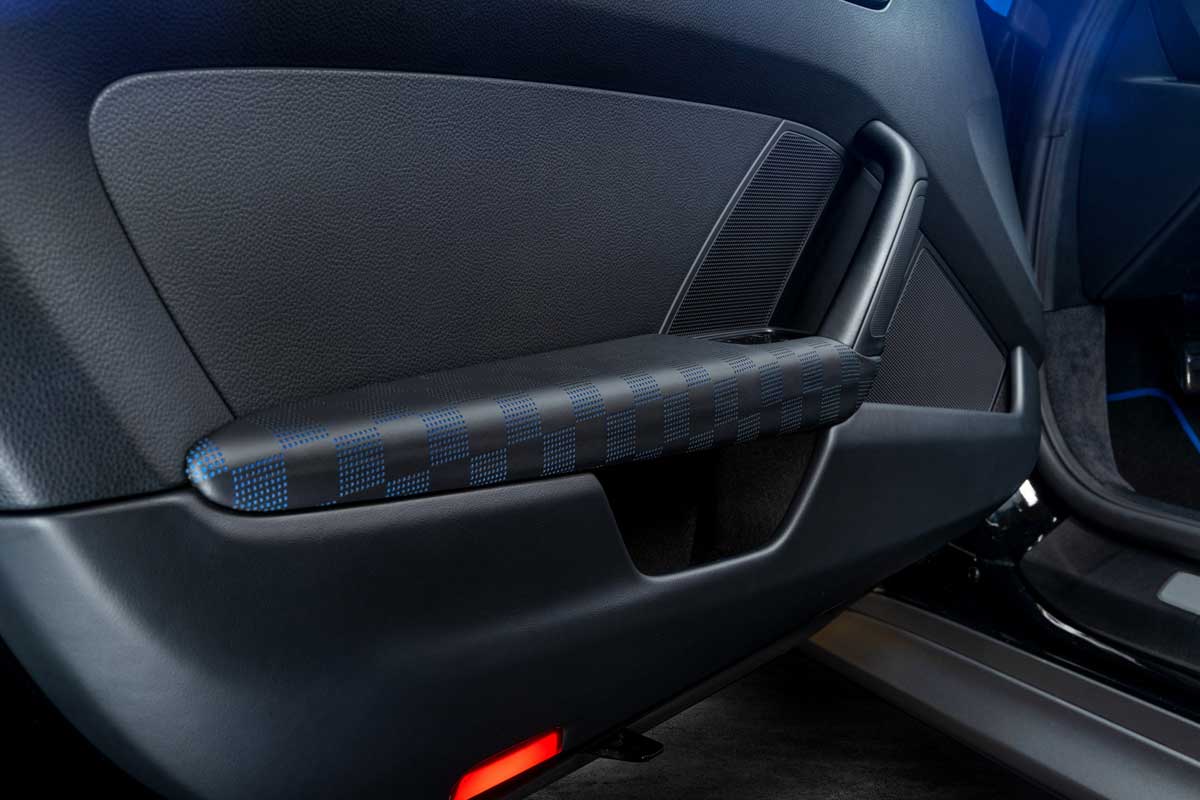 After that, an additional control panel for operating police car lights and sirens is on the center console.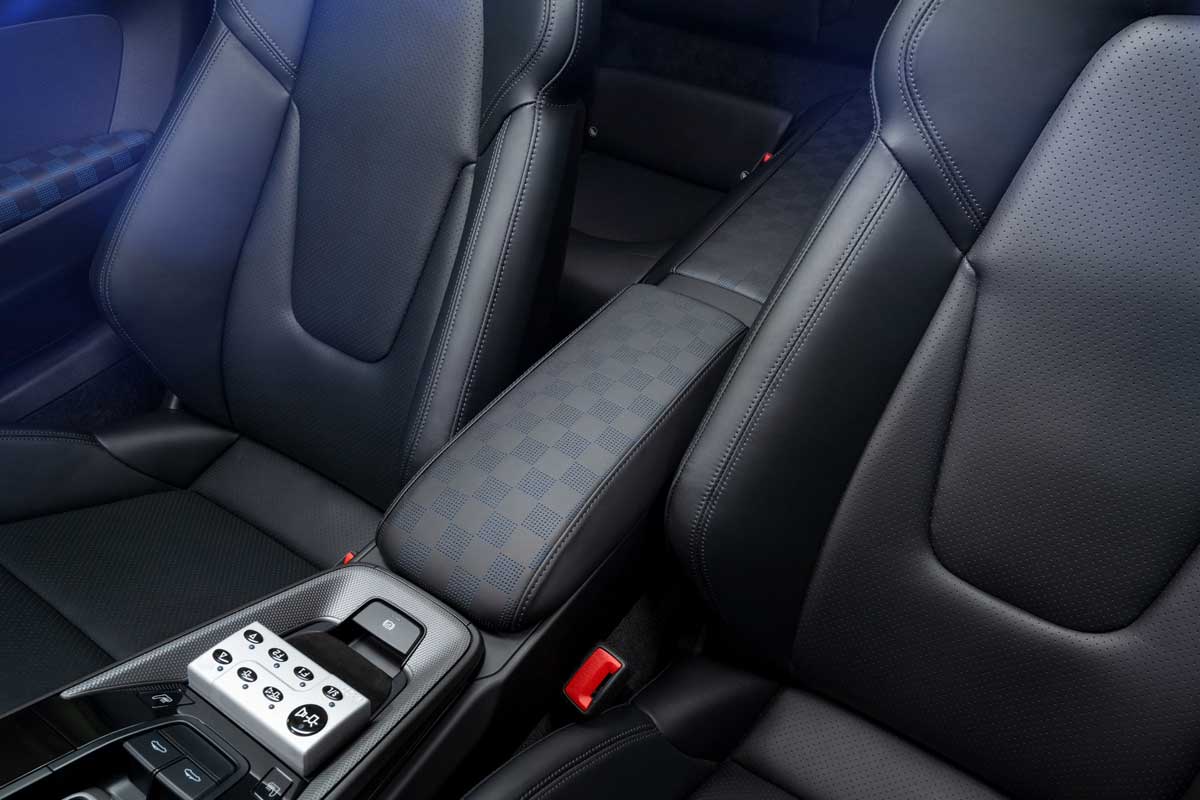 This "Tune It! Safe!" Is to convey that "illegal and unsafe tuning is not good" started by the Federal Ministry of Transport (BMVI) in Germany in 2005. It seems to be the purpose.
This year's TechArt Porsche 911 Targa 4 Patcar will be on display at the Essen Motor Show in Germany from November 26th to December 5th, 2021.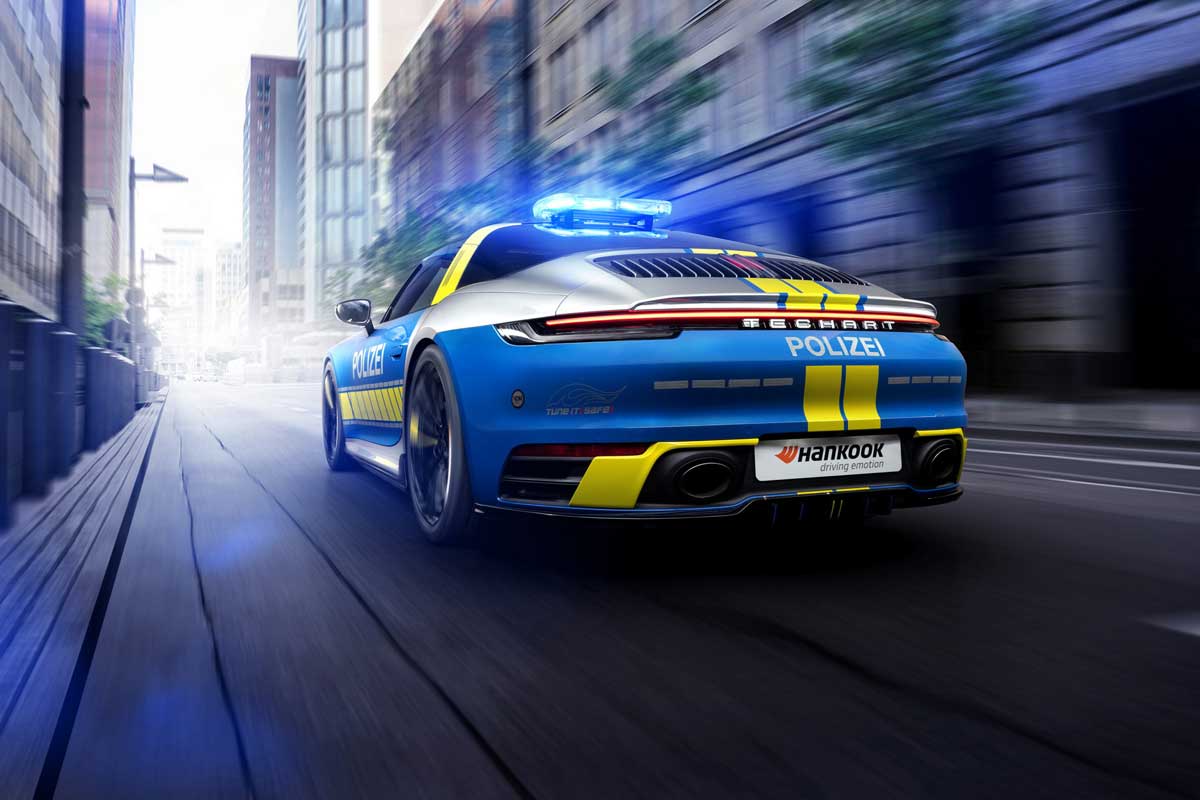 Should I get caught in such a Targa police car, I'm likely to become a climber who will let me take a picture from the outside, asking "Can I take a picture?"
Source:TechArt Transforms The Porsche 911 Targa To A Flashy Police Car