Ferry Porsche's words hidden in the source code
Ah, is it okay if I start crying in the morning?
It's been a long time since I've been seriously moved. Or rather, I was surprised, moved, and somehow excited.
Yesterday, at My Porsche, there was a movement in the production process of the 911 that I am currently ordering.I also wrote on this blogHowever, following that, of course, this morning was also a day starting with checking My Porsche.
However, until yesterday, I was watching it on my smartphone. My Porsche screen.
So, this morning I somehow changed my mood and accessed from my computer and logged in to My Porsche.
My Porsche displays the Porsche you currently own
When I look at it on a large computer screen, the list of Porsches I currently own displayed in My Porsche appears in a large size, and this alone makes me feel better.
From the order in which I purchased Porsche, it is black 911 → crayon 911 → red 718, but it is unknown why it is displayed in this order. Isn't the model itself in order of newest to oldest? ? ↓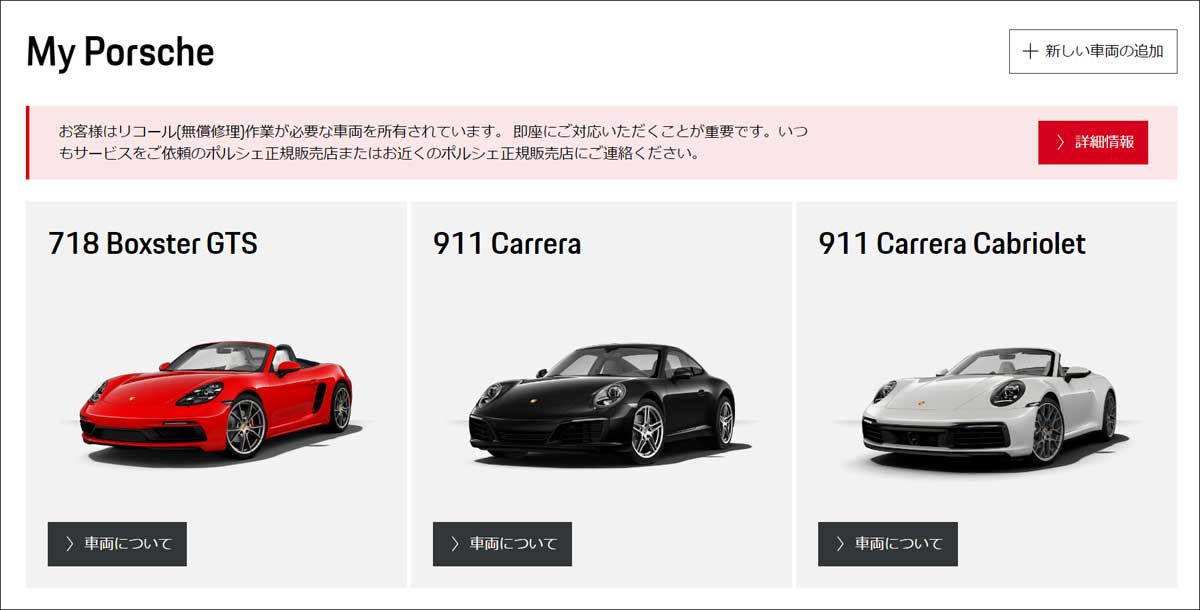 For the time being, I'm very happy to see my favorite three cars displayed side by side like this. All three are cute and I love them so much that I can't get enough of them (parents).
Now, of course, this My Porsche also has access to Track Your Dream. You can track the 911 currently on order.
That's right.
If I write this again this time, people might think I'm a suspicious person, but I think that many people already recognize me as a perverted otaku, so it's okay (that's fine) (smile)?).
Well, what's a little different is that I quite like looking at the source code of web pages.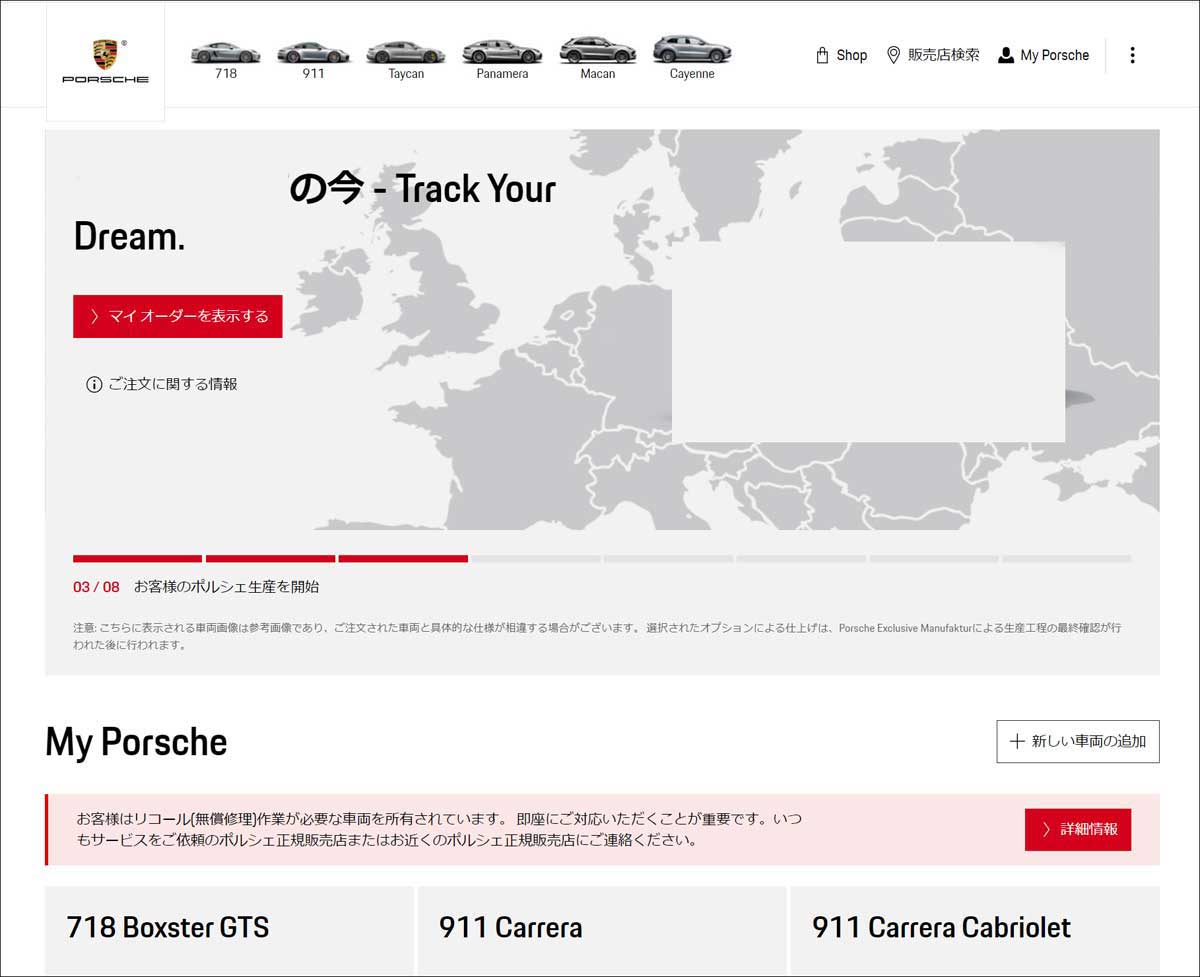 This morning, I suddenly saw the source code of My Porsche without any particular meaning, saying, "I accessed My Porsche on my computer."
why would you do that? I think that only otaku can understand it, so please don't think too much about it (laughs).
So, the moment I saw this source code, I almost flipped out.
If you can write html, you will understand this immediately. Hey, aren't you surprised? Here is the source code of the top page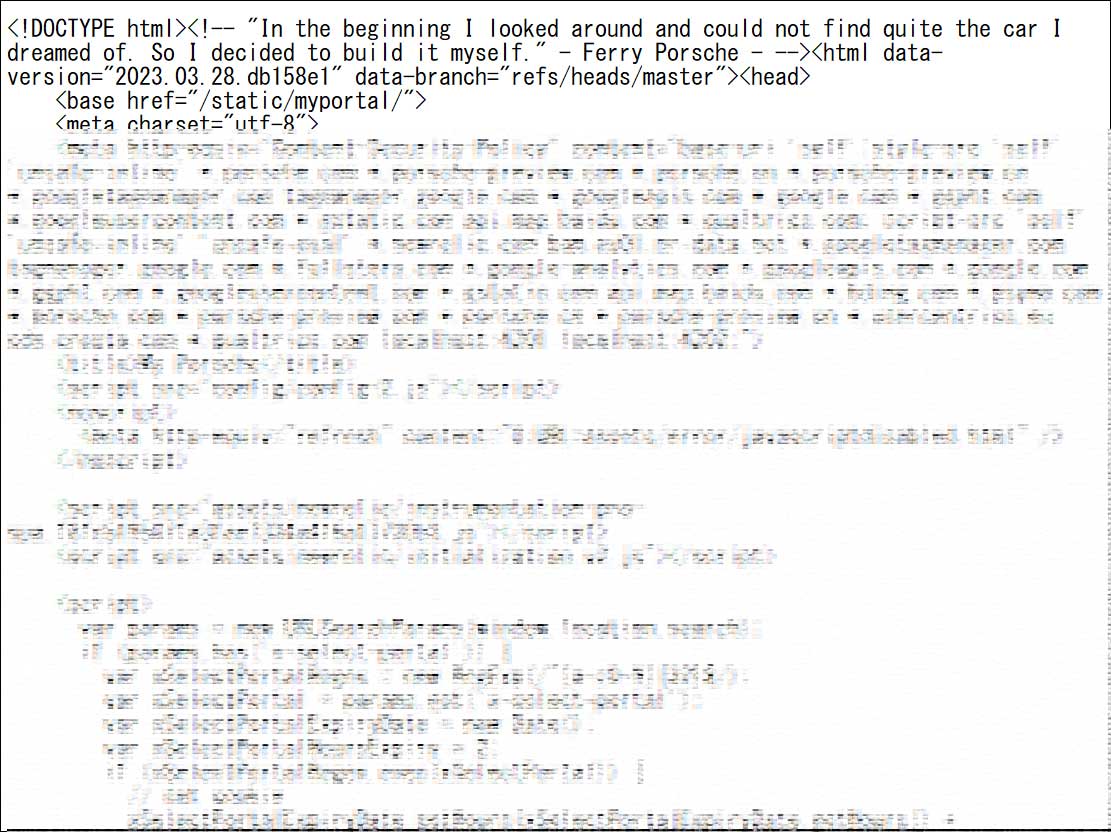 Well, here's where I was surprised. Area circled in yellow
Here"
911Supercars in the article