A few days ago, when I was waiting for the traffic light, I remembered that the car in the picture was parked in the meter parking, but the first time I saw this Mercedes-AMG GT was on the road and this car was quite a lot. It was when I was in front of me.
Looking at the silhouette of this buttocks, I was wondering, "Oh, there is a Porsche over there. What is it?", But when I approached, I remember being surprised that it was not a Porsche.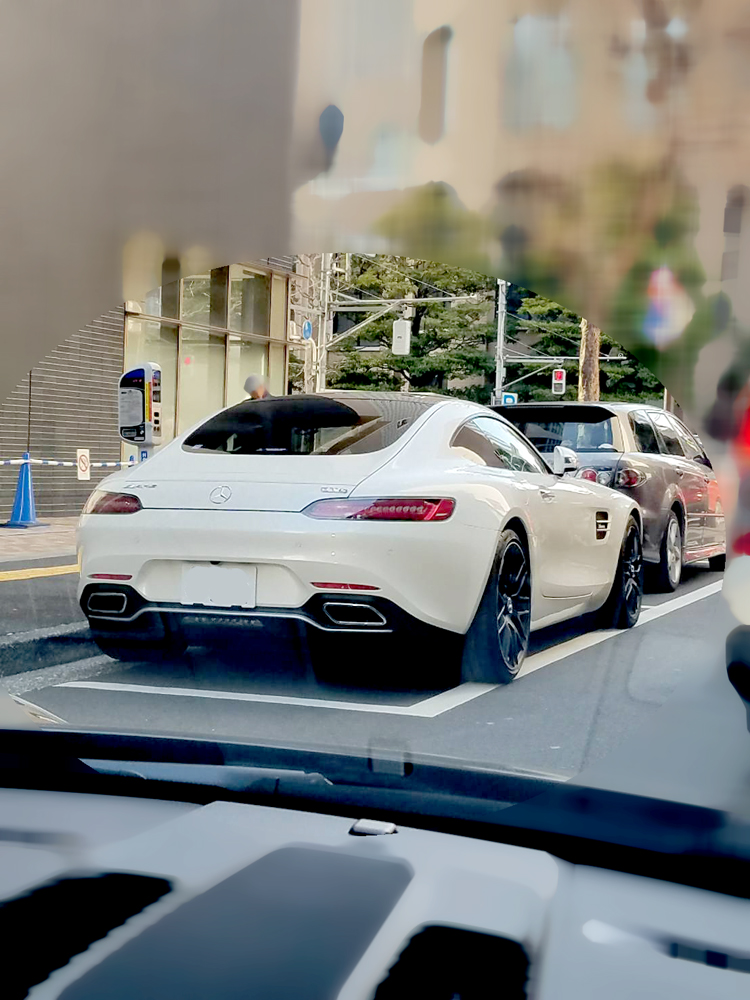 Am I the only one who thinks the back looks like Porsche? I think it's really amazing because men can tell a little difference between cars at a glance, but for me who is laid back with a rough silhouette and saying "what is this?", This rear seen from a distance I thought that the figure was Porsche ... (... I'm sorry if that's a rude opinion for the Mercedes-AMG GT owner! It means it's nice for me ...)
I love Porsche's buttocks (probably the current 911 also likes the buttocks more than the front (laughs)), so I like the rear of this Mercedes-AMG GT (laughs). Every time I see a nice car on the street, I'm happy!