The yellow Ferrari was stopped. What's good is that it was just stopped under the Italian flag (laughs)!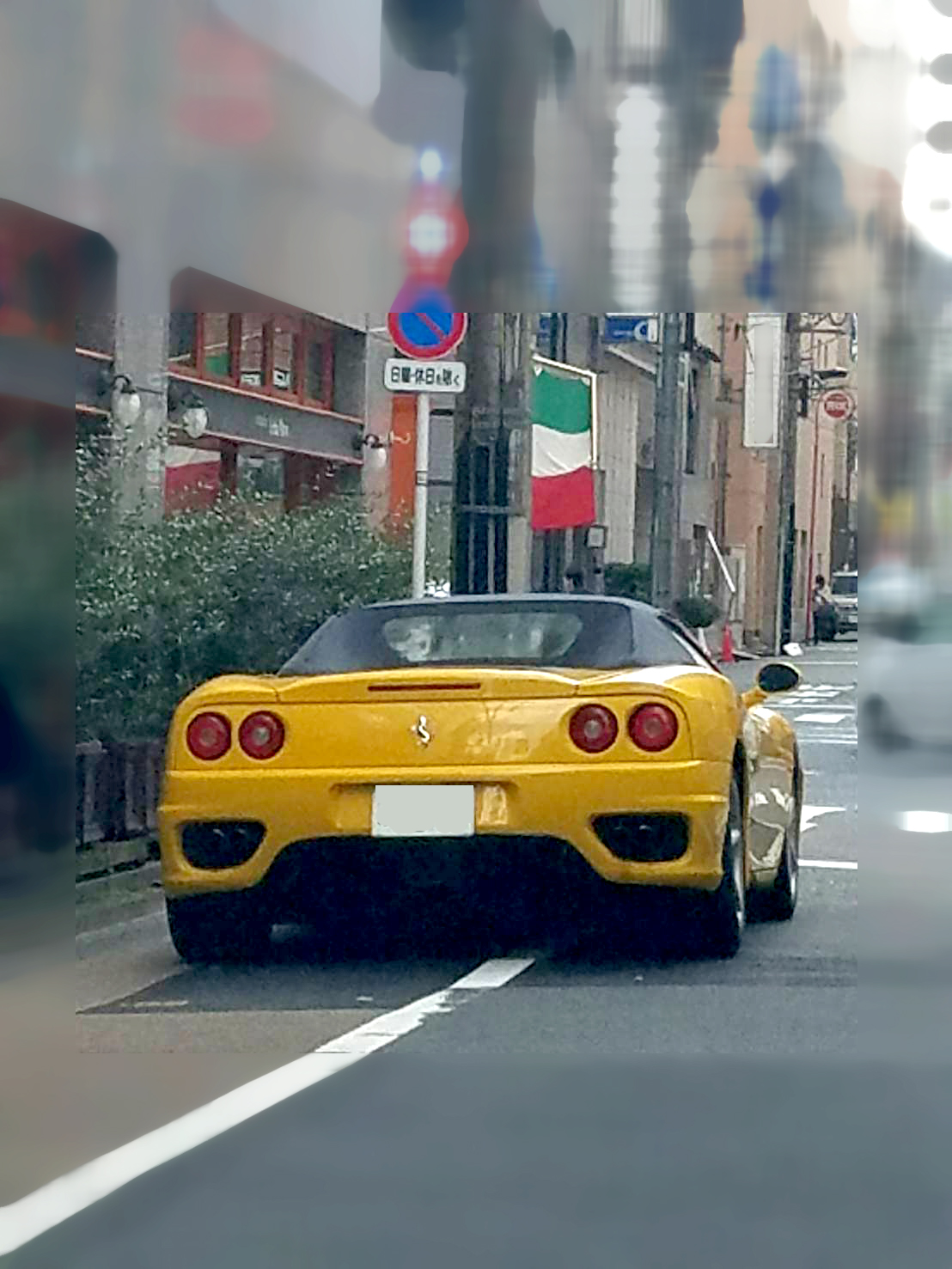 I wanted to take pictures from the front and side, but I could barely see through the side mirrors while running! (At this time, my husband was driving a BMW, so I was forced to take a side mirror of the left driver's seat from the passenger seat on the right side, which is quite annoying (laughs))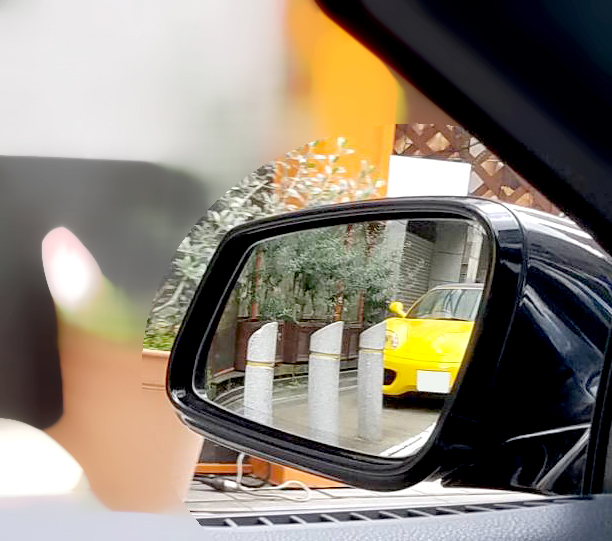 Yellow is beautiful! My husband is already accustomed to getting excited every time I find a cool car, "Oh! Porsche over there!" "Ferrari over there!".